Best Acupuncture Near Me
Best acupuncturist near me and Acupuncturist near me – the two most common searches on Google amongst people who are looking for acupuncture services. Of course, from these 2 keywords, you have to choose the best acupuncturist near me because when you are looking for an acupuncturist you want the best one.
Philadelphia Acupuncture Clinic is proud to present its newest team member, licensed acupuncturist, and national board certified Traditional Chinese Medicine practitioner, yoga Instructor, and reiki practitioner – Yelena Galanter, LAc.
On November 27th of 2020, Yelena Galanter was hired on the position of the chief of the acupuncture department at the Philadelphia Holistic Clinic, reporting directly to the medical director of the clinic – Dr. Victor Tsan.
Yelena Galanter, LAc
Yelena Galanter joined Philadelphia Acupuncture Clinic on November 27 of the year 2020 and her temperateness, happiness, and dedication to
patients are easily prove to everyone who has had the joy to meet her. Yelena is zealous about helping patients because she was enthused to turn out to be an acupuncturist due to a prevailing, personal curative experience she encountered during her education and clinical practice. She started her acupuncture career in 2005 as a physical therapist assistant, and in 2007 continue her career as a licensed acupuncturist after graduating from New Jersey Eastern School of Acupuncture and Traditional Medicine. At this time Yelena Galanter is licensed in New-York, New Jersey, and Pennsylvania. She is a Diplomate in Oriental Medicine from the National Certification Commission for Acupuncture and Oriental Medicine.
Yelena is also a certified Yoga instructor and Reiki Master.
Yelena Galanter's Work History
Yelena Galanter, LAc led the Acupuncture department at "Be Well Primary Health Care LLC" and "Body Acupuncture Care PC" in Brooklyn NY for more than a few years until she and her family moved to Warminster PA in 2020.  Yelena Galanter integrates allopathic physical therapy (therapeutic exercises, massage) with her acquaintance, experience, and skills in Traditional Chinese Medicine, Yoga, and Reiki.
Yelena Galanter – the person, the mother, the medical provider.
Yelena is a former professional swimmer with great experience in the management of sports injuries and pain control.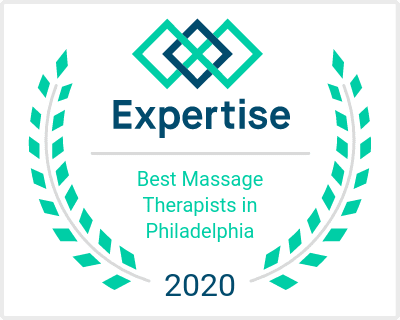 She is a great massage therapist, trained in sports massage, deep tissue massage, lymph drainage massage, soft-touch Swedish treatment. Philadelphia Holistic Clinic to which our acupuncture division belongs, rewarded by experise.com as the Best Massage Therapists in Philadelphia in 2019
Dr. Galanter is very accomplished in helping patients in need of pain control and management. She also has the experience and contextual professionalism in women's health and infertility. At the college, she has been qualified in curing people with a wide range of medical conditions and ailments.
Yelena Galanter joined Philadelphia Acupuncture Clinic with a passion to help patients achieve their ideal healthiness and well-being. After studying Acupuncture and Chinese Traditional Medicine at New Jersey Eastern School of Acupuncture and Traditional Medicine, where she earned a Master of Science Degree in Acupuncture, she steadily discovered her destiny for Traditional Chinese Medicine and decided to follow her desire in healing patients in a well-adjusted,  balanced, holistic way. While offering an all-inclusive assortment of remedies for all her patients, Yelena is focused on healing acute and chronic pain syndromes such as fibromyalgia, carpal tunnel syndrome, sciatica, TMJ disorder, arthritis, digestive illnesses, depressions, and anxiety.
Yelena Galanter has been trained and has all-embracing skills in using Trigger Point Acupuncture, palm acupuncture, ear acupuncture, Sujok acupuncture, cupping, and Gua Sha to offer maximum relief and reinstate energy balance. She is focused on her patients' concerns and develops a comprehensive individualized treatment plan to encounter their requirements. Yelena has earned several awards for her quality and patient-centered care.
Conditions Dr. Galanter Treats
Nutrition problems

Shoulder Problems

Woman's health & wellness
Yelena Galanter, LAc is starting her business in Philadelphia
Dr. Galanter takes her responsibilities of health and wellness of her patients with warmth, cleverness, interest, and an uncanny aptitude to emphasize the core of the illnesses with honesty and open-handedness.  Whether experiencing a medical ailment, emotional disturbance, desire to be better, or to "make more of life", her patients notice and implement inspired, revitalizing tactics to accommodate their conditions.  Her patients suffer less and appreciate life more.  Yelena values and appreciates her affiliation with the Philadelphia Acupuncture Clinic.
To schedule your first appointment for acupuncture evaluation and treatment with Yelena Galanter, contact Philadelphia Acupuncture Clinic at 1-267-314-7575 or use our online scheduling application.